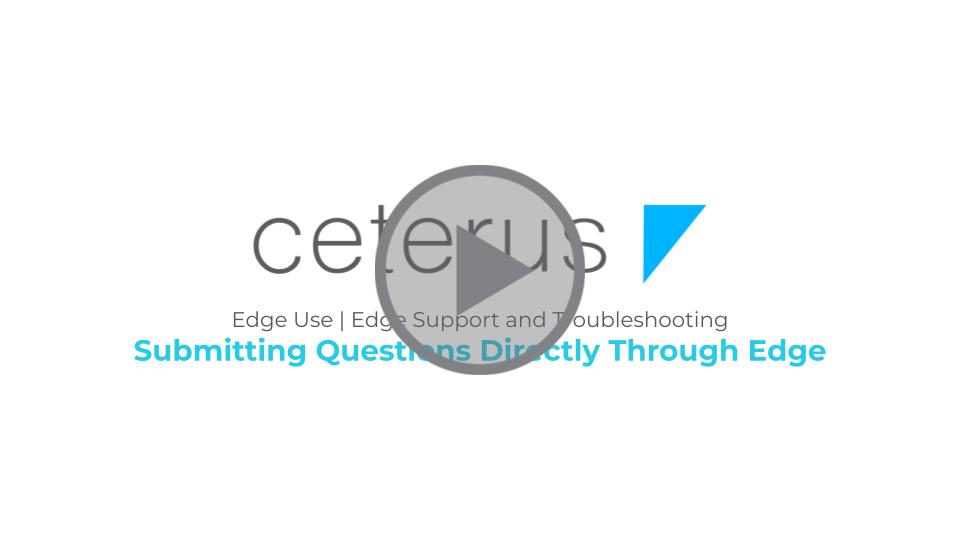 How to Submit a Question in Edge Web
Login to Edge Web
Draw your attention to the right of the upper toolbar
Click the blue "Have A Question?" icon

A box will appear with your name and email address. Please type your question in the text box that reads "How can we help you?"

You may also add attachments/documents by dragging and dropping these into the Attachments field. We recommend this for screenshots of system errors you are experiencing directly in Edge. This helps our team begin troubleshooting quickly and can visually compare the error to our findings.
Where Does My Question Go?
Your question will be routed to the Ceterus Support team to review. Based on the nature of the question, your request will be routed to the appropriate team member to respond and take action. If the team has additional questions, we will reach out to you via email.