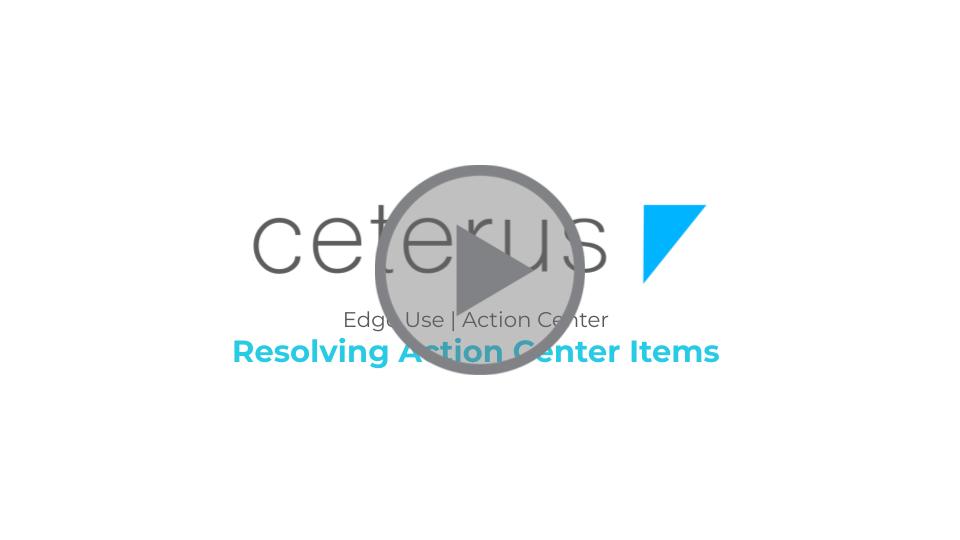 Our team needs information to close your books each month. Sometimes this is information we need on a scheduled basis (e.g., a monthly loan statement), and sometimes it may be a one-off request (e.g., a question about a particular transaction). When we need information, the designated contact for the location will receive an email and they will be able to see the "open item" request in the Edge Action Center. This article will explain how to resolve these directly in Edge
Action Center provides the following benefits:
Helps you stay on-track with open items that may impact your books
Available to you in real-time - you can log into Edge at any time to review and respond to a current list of open items needing your attention
Ensures another method for you to respond to questions we have
Tip
While you can reply directly to a support request notification via email, Edge is the most secure and overall easiest way to provide the necessary details. Bank connections are especially encouraged to be updated in Edge Action Center
Open Item Notifications
You will be notified of Open Items via email as well as notifications directly in Edge. In Edge there will be a red notification bubble on both the Action Center tab on the left hand side and a red notification bubble on the Bell Icon on the right hand side.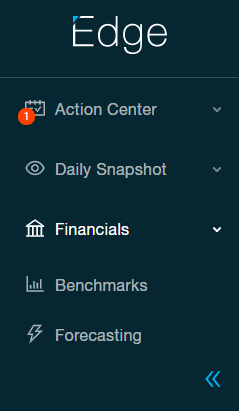 Selecting either the tab or the bell icon will pull up current open items.
Resolving Action Items
Select the Action Items tab to pull up all open items for your location(s). This is the recommended view if you have multiple locations or many pending open items. If you have multiple locations, all of your locations' open items will show under the same list but will be labeled for each specific location.

Select the comment icon to read the open item in its entirety.



Note

There may be attachments you will need to download that can only be accessed by selecting this comment icon

Once you've viewed the open item you can then hit the Resolve button to close out the item.
After selecting Resolve, you can then add attachments as well as fill in the note section to provide the information to close the open item.


You can add attachments by dragging and dropping to the attachment section or uploading a file from your computer. We recommend sending attachments as PDFs or in Excel format.
After all open items have been closed, your screen will remove the item from your list meaning this item requires no further action at this time
High Priority Items
Some items may be more critical to your books, meaning they are preventing close or, depending on the time of year, even your tax preparations. These items will have a yellow hazard symbol next to them if they are a high priority item and will populate to the top of your Action Items list. We ask that you attend to these items first since they are more critical.

Transactions
You may recall previously needing to send transactions to help Ceterus better understand how to code these. With our new Transactions to Code tool, this is easier than ever and can be done straight through Edge instead of downloading an excel doc to then provide back to us.